Our Team Creates Beautiful and Highly Functional Mobile Friendly Wordpress Websites. WordPress operates over 25% of the world's websites and 65% of CMS driven websites which shows it has quickly become the CMS of choice for organizations of all sizes.
WordPress Website Design
CRM
SEO
MOBILE FRIENDLY









We offer professional services that help websites increase their organic search score drastically in order to compete for the highest rankings and gain an edge on Google Search results over the Competitors

Increase your Online Presence on Google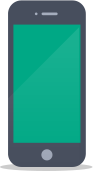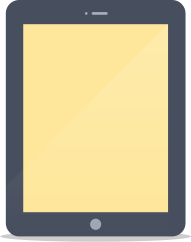 We Offer Easy-to-use solutions for the mobile generation. Our designers and developers create elegant mobile apps that generate revenue for your business
Your customer has gone mobile, have you?
BARS
RESTAURANTS
RETAIL










We Create &  Post daily content for your business on the 5 top social media networks.
Social Media Content Specialists
SEO
SMM
CRO

















ROI solutions provide a platform from which we're able to build & Grow your list/database.As we watch it grow daily, we make sure your content campaigns are formulated and distributed on your website, Email, Social Media and Mobile App.
Results Driven
Lead Generation Tools
MOBILE COUPONING
MOBILE CONTESTS
PUSH NOTIFICATIONS


Full Service Digital Marketing Agency
Search Engine & Social Media Optimization Experts
The internet is now accessed via multiple mobile devices. Small businesses must have websites that work properly across all these devices.
Our mobile coupon redemption software is proven to increase traffic to any business.
We integrate our state of the art Mobile Coupon Software along with content campaigns and contests to keep your potential customer engaged with your brand. 
WordPress was designed so real users throughout the world can create and update content in a user friendly dashboard that is intuitive and easy to use on a day to day basis.
 ROI NOW offers an integrated marketing solution that connects email marketing to online and offline touchpoints -- building competitive advantage.